Purple Premier 3 Hybrid 12 Inch Mattress
PURPLEPREMIER3
Mattress Feature
n
n
n Adjustable
Base
n
n Adjustable Base
n A perfect fit for any of our wide selection of adjustable bed bases. n
n
n Motion
Seperation
n
n Motion Seperation
n Your mattresses ability to absorb motion when you toss and turn. n
n
n Cooling
Technology
n
n Cooling Technology
n Components and materials that help provide a cool and comfortable nights' sleep. n
n
n Breathable
Surface
n
n Breathable Surface
n Enhanced airflow throughout the mattress to keep you cooler. n
n
n Environment
Friendly
n
n Environment Friendly
n Made without harmful chemicals, emissions, or elements. n
n
n Back & Neck
Support
n
n Back & Neck Support
n Your mattresses ability to stabilize and distribute weight to help maintain natural spine alignment. n
Details and Specs
n Descriptionn Specificationsn About Purplen Delivery & Shippingn Warrantyn Descriptionn
Our thickest layer of GelFlex™ Grid provides the most pressure relief and our most immersive feel. It's ideal for sleepers who want alignment paired with comfort that feels soft and cradling. Supported by a layer of stainless steel coils, the Grid creates a buoyant response that instantly adapts to your body and movement.​
n Specificationsn About Purplen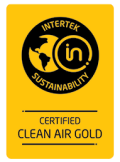 Certified Clean Air GOLD
Made from hypoallergenic materials that are both CertiPUR-US and Clean Air GOLD certified so you can rest easy knowing you are snoozing safely.
n Delivery & Shippingn
Local pickup: Free. Contact Sleep Expert to schedule pick up at 817-675-7529.
· City Select: $49.99 Delivery to your front door, side door or garage.
· City Premier: $99.99 In-Home Setup and removal of your old mattress.
· City Platinum: $149.99 In-Home Setup of adjustable base and up to 3 mattress sets.
n Warrantyn
Congratulations on your purchase of a Purple mattress. Purple is committed to providing superior product durability and quality so that you may achieve a healthful, comfortable rest. Purple does not expect you to experience any defect, but if you do, it is covered under the terms of this limited warranty. This limited warranty applies for ten (10) years from the original date of purchase or until transfer to another consumer (whichever is shorter), for all Purple mattresses sold new in the USA by Purple or a Purple-authorized retailer. This limited warranty warrants against defects due to faulty workmanship or materials as described herein. If defective, Purple will either replace or repair the Purple mattress. Notwithstanding Purple's commitment to service defects, such service may be conducted by third parties authorized by Purple, such as retailers.
Sleep City is committed to selling only the highest quality merchandise combined with the best possible customer service. Therefore, your new mattress and adjustable base or foundation are covered by an additional 5 year full replacement warranty.  This warranty is in addition to any manufactures warranty.